Invisalign®
The Invisalign system is nearly identical to ClearCorrect, but was the first clear aligner system to enter the market. Invisalign has straightened the smiles of over 5 million people worldwide, and they continue to improve their system. Through research and innovation, they've been able to make their clear aligners fit even more comfortably, treat a wider variety of cases, and find ways to cut treatment times in half!

Consulting with Dr. Vogler is the best way to find out if Invisalign can help you obtain a smile you're proud to share with the world. If you are a candidate, your treatment plan will be mapped out by Dr. Vogler and the experts at Invisalign. This treatment plan will predict the movements of each tooth and the length of time you'll need to wear the clear aligners. The best part is seeing a preview of your new smile, because seeing is believing!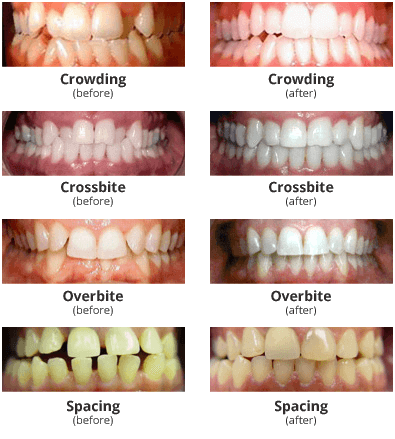 *Dr. Vogler is a general dentist providing orthodontic services.