Meet the Doctor
James C. Vogler, DDS, FAGD
Dr. Vogler graduated from SUNY Buffalo Dental School in 1990. He continued his training with a general residency at Millard Fillmore Hospital in Buffalo, NY and then a two-year geriatric dental fellowship that in a combined program through the University of Connecticut and SUNY Buffalo. Over the years since, Dr. Vogler has completed well over 1000 hours of continuing education and has earned a fellowship in the Academy of General Dentistry.
After completing his formal education, Dr. Vogler worked in a hospital practice in Rochester and then went to be the Director of what became the Sister Renee Dental Center in Hornell, NY.
In 2001, Dr. Vogler bought his practice in Dansville, NY from Dr. Courtenay Shera, who had run the practice with his brother, Dr. "Red" Shera, since the 1960's. The practice was renamed A Smile by Design.
DansvilleOnline.com readers recognized Dr. Vogler and A Smile By Design as Best Dentist and Dental Office in their 2019 Best of the Best awards.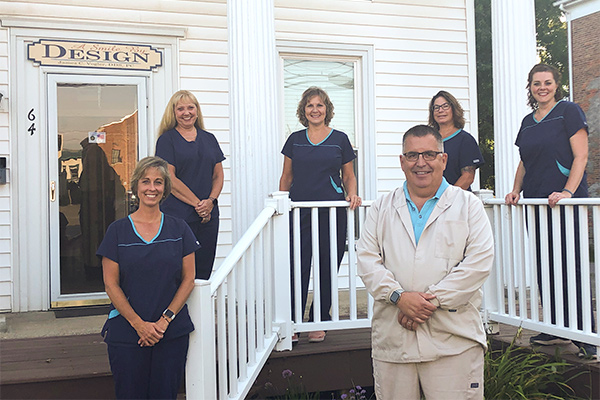 Meet the Team
Our hygienists, Colleen and Christine, have over 30 years of combined experience providing excellent dental care. Dental hygiene runs in the family with these two sisters-in-law, and they look forward to treating you like family, too! Staying up-to-date with continuing education allows them to answer your questions about all aspects of dentistry.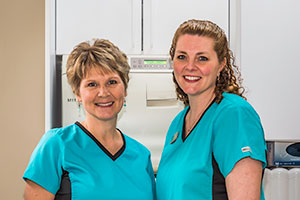 Our dental assistant is here to make your visit educational and enjoyable. Heather will make sure you know what is going to happen at each visit, and follow up with you the next day to make sure any questions or concerns are answered.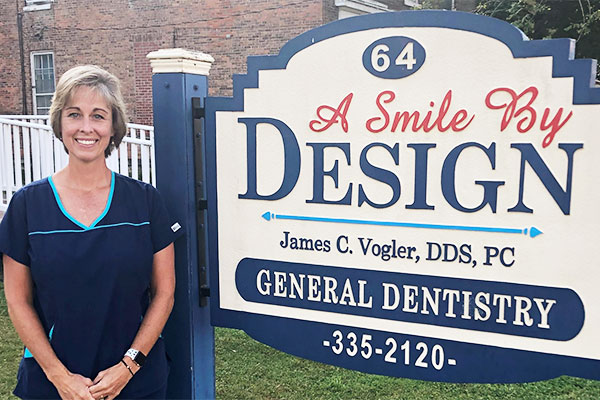 Our administrative team consists of Kellie, our office manager, and Tammy, our financial coordinator. We'll help you maximize your insurance benefits, discuss financing options, and schedule your appointments. This department works to make your visits as predictable as possible from the moment you walk in the door.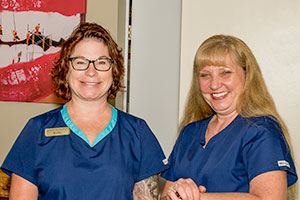 Giving Back
Our practice feels privileged to care for our friends and neighbors in Dansville, and not just inside of the office! We're proud to work with local organizations as board members, sponsors, coaches, and volunteers. Below are a few examples of the groups we've had the opportunity to contribute to:
Additionally, we celebrate National Children's Dental Health Month with Dansville students from preschool to sixth grade by giving them water bottles filled with dental hygiene supplies.
---
Let Us Take Care of You!
Schedule a visit with your Dansville dentist, Dr. Vogler today!