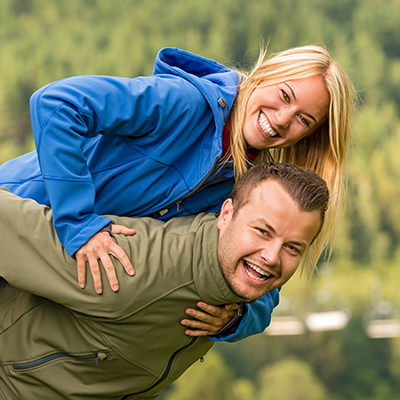 Are you suffering from crooked, misaligned, crowded, or gapped teeth? Have you avoided seeking a solution because of the stigma of unsightly metal braces? Maybe you've had metal braces in the past, but your teeth have shifted again over time? Good news! Dr. Vogler and his team at A Smile By Design are proud to offer a new service to Dansville residents that might be the solution to get you the beautiful smile you deserve!
What are ClearCorrect Straighteners?
On the cutting edge of orthodontic technology, ClearCorrect straightening system is a fast, convenient, and invisible way to straighten teeth without the embarrassment of metal braces. ClearCorrect straighteners are a series of custom-fit, lightweight, durable aligners that will gently and discreetly apply pressure, and move teeth to their desired position. First, you will consult with Dr. Vogler to determine if you are a viable candidate for ClearCorrect straighteners. If so, you will move forward with x-rays, photos, and impressions in order to create your custom series of prescription aligners. You will then follow up with Dr. Vogler and our team at A Smile By Design every 4-6 weeks to evaluate your progress and receive your new set of aligners. ClearCorrect straighteners should be worn 22 hours per day, to your own discretion, and are removable for easy cleaning and eating.
What are the benefits of ClearCorrect Straighteners?
Fast
Convenient
Discreet
Removable
Effective
If you have been putting off, or have given up entirely on getting the straight, beautiful smile you desire, we want to talk to you! Give Dr. Vogler and our Dansville team at A Smile By Design a call today at (585) 335-2120 to schedule your smile consultation.